Our mission at Natural Surroundings is to champion wildlife, especially our wonderful wild flowers, and to promote wildlife-friendly gardening. We want to help and encourage our visitors to 'give nature a home' throughout the year. Naturally, we also want to promote an interest in British wildlife, to celebrate plants, and to help people to value, appreciate and enjoy the countryside.
Natural Surroundings lies on the Bayfield Estate, an area of farmland and woodland spread across rolling hills on either side of the River Glaven in North Norfolk. For anyone that thinks Norfolk is flat, a visit to Natural Surroundings will be a real eye-opener: we think that our corner of the Glaven Valley is the most beautiful in Norfolk and Natural Surroundings extends across 8 acres (3.25ha) that have been leased from the estate since 1989.
Natural Surroundings is owned and managed by Anne and Simon Harrap.
Anne was born in Sheringham in Norfolk. A pioneer of wildlife-friendly gardening, Anne founded Natural Surroundings in the late 1980s at a time when wildlife gardening was far from fashionable. Anne left the business in 1994 and went on to work for 'Survival Anglia' and then as an author (The Great British Wildlife Hunt) and garden designer, as well as raising our daughter Eleanor. Anne won a Gold Medal and 'Best in Show' for her Courtyard Garden at the Sandringham Flower Show in 2009. She returned to Bayfield in 2013 to run the plant propagation and plant sales, and then in September 2014 the wheel turned full circle with Anne back at the helm full-time.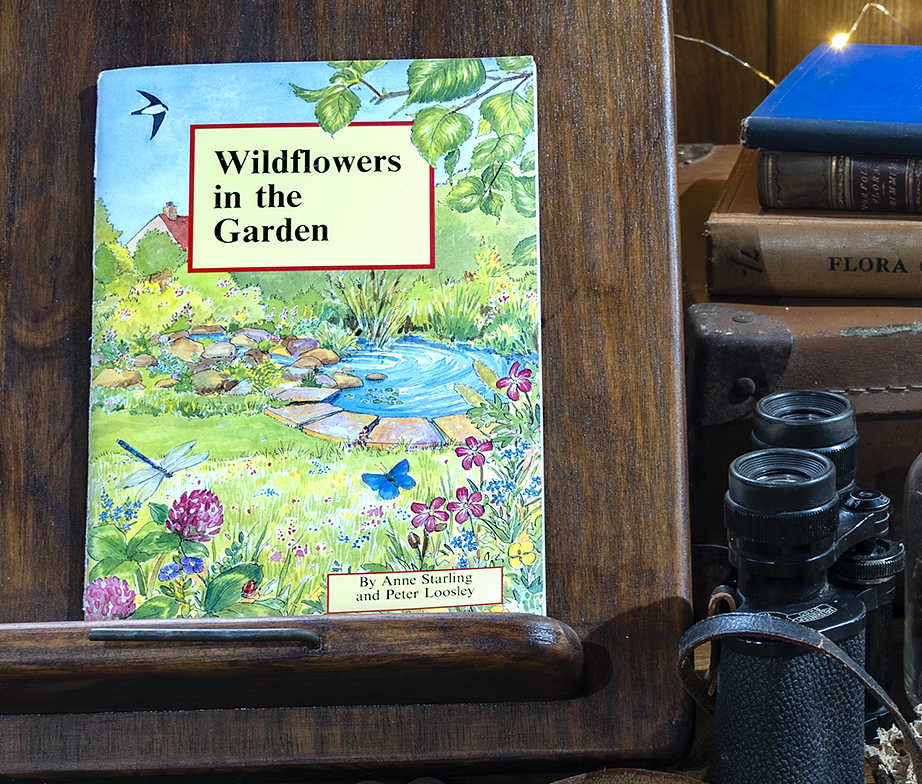 Simon had a long career as a tour guide for the British bird-tour company 'Birdquest', taking groups to south and east Asia, Madagascar and southern Africa. Between times he has written several books, including Tits, Nuthatches & Treecreepers, Where to Watch Birds in Britain, RSPB Pocket Guide to British Birds, Harrap's Wild Flowers, Flowers of the Norfolk Coast, Flowers of the Norfolk Broads and, with Anne, Orchids of Britain and Ireland: A Field and Site Guide. Simon also ran a programme of wildlife walks and workshops with a focus on wild flowers and is the tutor for the Field Studies Council's weekend course on the 'Wild Orchids of South East England' based at Box Hill in Surrey (see the FSC website for details). He has been chairman of the Norfolk & Norwich Naturalists' Society and for many years has been involved in managing Holt Lowes, an internationally important area of heathland and bog just south of Holt in Norfolk.